FITree Learning CEO Jeffrey Chen was pleased to celebrate, alongside members of the international academic community, the inauguration of Rice University's eighth president, Reginald DesRoches.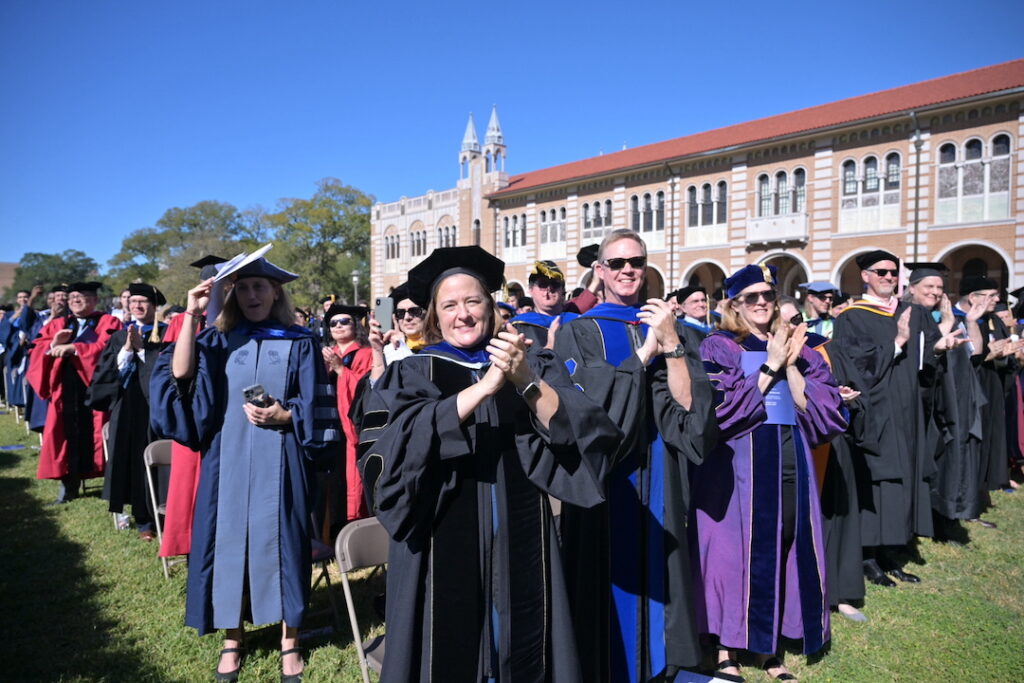 It was a thrilling October day for both Rice University as a whole and for DesRoches himself, the Haiti-born and Queens, New York-raised civil engineer who previously served as chair of the School of Civil and Environmental Engineering at the Georgia Institute of Technology before being named Rice's William and Stephanie Sick Dean of Engineering and, later, university provost.
President DesRoches' speech at his investiture laid out the following top priorities for Rice University:
Reach a new level of distinction nationally and internationally for impactful research, award-winning scholarship and insightful creative work.
Build graduate programs that are of the same distinction as Rice's top rated undergraduate programs.
Maintaining Rice's commitment to diversity, equity, and inclusion.
Rice University Ranking Highlights (2022-2023)
#15 of Best U.S. Universities (U.S. News)
Insight: Rice moved up from No. 17 in last year's U.S. News rankings. Rice has routinely rated among the nation's top 20 universities since first appearing on the list in 1988. Rice has highly respected schools of Architecture, Business, Engineering, Humanities, Music, Natural Sciences and Social Sciences and is home to the Baker Institute for Public Policy. 
#6 of Best Value Schools (U.S. News)
Insight: Rice (#6) ranks right behind Harvard (#1), Princeton (#2), Yale (#3), Stanford (#4) and MIT (#5).  The ranking takes into account a school's academic quality and the net cost of attendance. The higher the quality of the college and the lower the cost, the better the overall value.
#3 of Best Undergraduate Teaching (U.S. News)
Insight: Rice is known within college circles for its commitment to teaching undergraduate students in a high-quality manner. With 4,240 undergraduates, Rice's undergraduate student-to-faculty ratio is just under 6-to-1. Not surprisingly, U.S. college presidents, provosts and admissions deans who participated in the 2022 U.S. News peer assessment survey ranked Rice (#3) for Best Undergraduate Teaching, right behind Brown and Princeton.  
Niche's ratings recently ranked Rice #6 in the nation overall and #1 for students majoring in several subjects, including architecture. Rice also ranked #7 in the nation for best value and is #9 on the list of colleges with the best professors and #10 on the list of best campuses.
Rice is ranked #1 for lots of race/class interaction and #1 for quality of life by the Princeton Review.
Rice is also rated as a best value among private universities by Kiplinger's Personal Finance.